Hydrate and recharge your skin with Jeju green tea!
A highly concentrated toner with eco-friendly Jeju fresh green tea to moisturize the skin
moisturizing and nourishing
The enriched toner quenches your dry skin and prevents it from becoming more dry.
You will earn 47 Wonder Points for purchasing this product.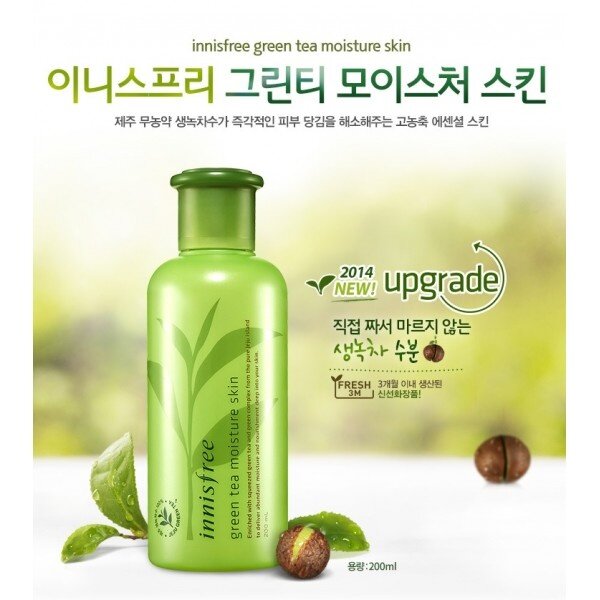 What it is
[ Dry Type : Moisture skin for deep moisturizing and nourishing made by green tea and green tea seeds.]

2014 New Upgrade. A moisturizing and nourishing serum with eco-friendly Jeju fresh green tea & green tea seed. More moisture and more refreshing!

1. Green tea squeezed from the fresh green tea leaves harvested on Jeju Island is rich in amino acids and minerals to keep the skin better moisturized.*
2. A high-enriched essential toner quenches the thirst of skin and keeps it from getting dry.*
3. Hyaluron excellent at moisturizing and holding moisture in the skin helps take good care of the dry skin, keeping it from getting dry. *

*3 types of skin care in 3 level moisture care
- Oily Skin : The Green Tea Fresh Line
- Combination Skin : The Green Tea Balancing Line
- Dry Skin : The Green tea Moisture Line
- Special Moisturizing and Nourishing Care Line : The Green Tea Seed Line
What else you need to know
5-free system : parabens, synthetic colorants, mineral oil, animal-originated ingredients, imidazolidinyl urea